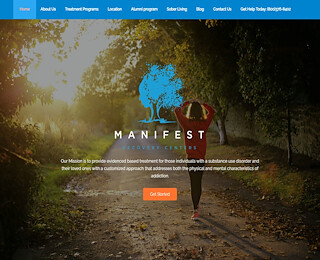 At Manifest Recovery Centers, we know what you must endure, as a victim of aggravated alcohol addiction. Most people show contempt or mock the victims of alcoholism, not realizing that this is a mental illness. They also ignore the fact that nobody becomes an alcoholic by choice and that willpower alone doesn't suffice in fighting the disorder.
We offer you a safe Haven to recover and heal your problems – no judgment, just empathy, care, respect, and continuous support. Our alcohol rehab in Los Angeles meets the highest standards in the industry in terms of efficiency and long-term benefits. We owe this success to our team of clinicians who have brought forth an innovative form of treatment, based on a multi-disciplinary and holistic approach.
Our strategy relies on several core procedures like:
Patient-tailored substance detox
There are no shortcuts to the rehabilitation process. If you want to get better fast, you need to participate in our advanced detox program. Provided you need intensive care, we offer you the opportunity to get in our inpatient rehab program, allowing our clinicians to monitor your situation closely.
During the detoxification program, you will follow a strict medication plan designed to stabilize your mental functioning and eliminate the substance from your body. As a long-term victim of alcoholism, you may have suffered extensive physiological damages. To ensure the success of the detox process, we offer comprehensive support during the detox process, including in nutrition and physical and psychological strengthening.
Mindfulness-Based Relapse Prevention (MBRP)
This eight-week program is a valuable addition to our alcohol rehab in Los Angeles. It allows our experts to go in-depth and tackle the key triggers linked to the high relapse rates. On one hand, we will deal with negative emotions, influencing your thoughts and behavior. On the other, we target the cravings that may lead you to the same self-destructive path.
The program is effective for all forms of substance addiction. Long-term it will contribute to lowering the risk of relapse, allowing you to embrace a lifetime of sobriety and mental peace.
The Matrix Model
The Matrix Model uses a conglomerate of instruments from multiple disciplines, including behavioral science, motivational interviewing, and advanced forms of psychotherapy. This form of treatment targets the cognitive and emotional implications of the more aggravated forms of addiction. The mission is to go to the roots of the problem and reprogram your cognitive functioning.
Long-term, the results will speak for themselves as the treatment will:
Reinforce positive behavioral changes
Promote self-help, confidence, and introspection
Offer extensive family support
Use education as a tool against the relapse, etc.
During our alcohol rehab in Los Angeles, you will rediscover your true potential. You are a survivor, no matter what everyone else tells you, and our mission is to convince you of this simple, obvious truth.
Come to Manifest Recovery Centers and reclaim your right to a better, healthier life! We can't wait to have you join our family today and guide you towards a better future.
Alcohol Rehab Los Angeles
Manifest Recovery Centers
800-376-3402
10100 Santa Monica Blvd
Los Angeles
CA
90067
View Larger Map